Image ideas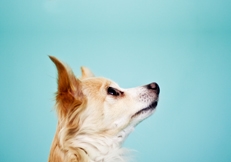 Looking for inspiration?
Get your creative juices flowing with our Image
ideas page.
Register FREE
Get more, like the ability to view images without watermarks
...sorry, you don't get the cute kittens.
About Tetsu Yamazaki
Tetsu Yamazaki never really set out to be a cat photographer, it happened purely by chance…
He served his apprenticeship in Paris in the late 1960s, and honed his photography skills in and around Europe over the next few years, mainly shooting the work of artists such as Henry Moore, Miro and Chagall. Tetsu returned to Japan in the mid 1970s, with high hopes of continuing his career on home ground, but after a promising start things took a downturn across the photography industry and he was left with little to occupy his time.
It wasn't too long until he was thrown a lifeline, though. A close friend was commissioned to produce a cat photography book, and insisted Tetsu take the photos – cats have been among Tetsu's greatest passions for many years. The book was a success and Tetsu quickly became the man to speak to for cat photography.
Tetsu's Legacy
The book's success inspired Tetsu to produce his own; one which would capture cat breeds like never before. He teamed up with the highly respected Gloria Stephens – twice voted 'Judge of the Year' by The International Cat Association (TICA) – and they began putting together what would become one of the most recognised reference books ever published; Legacy of the Cat.
Instantly recognised for the superb quality of both content and imagery, Legacy of the Cat was an instant success, and paved the way for a second publication: Legacy of the Dog. Although well known for the superbly accurate and incredibly detailed content, Legacy of the Cat and Legacy of the Dog are perhaps more celebrated for Tetsu's incredible images, which illustrate the essence of each and every breed profile beautifully, and two decades on remain the ultimate showcase of Tetsu's inspiring work.
Madness in the method
Perhaps more inspiring is the way in which Tetsu captures his images. Tetsu brings the personality and character of each and every subject to life, in each and every shot, and he does this in a way few other photographers would contemplate. He uses no light box to contain the subject, and no handler to stimulate or manipulate; he simply allows his subject to roam free, following along behind acting as both handler and photographer.
It isn't all left to chance of course and watching Tetsu work, it soon becomes apparent he has as uncanny ability to engage and excite his subjects; to tune into their personality; to recognise their character and engage with them in a way few people can: "I like to play with the cat, and suit the style of play to the particular breed and personality. Some cats like to walk around and some prefer to sit still. I never try and force a cat to do something it doesn't feel comfortable with, it's better to recognise and play to its natural movements."
Like many specialist cat and dog photographers, Tetsu relies on a series of 'lures' to help stimulate and engage his subjects, but as he works solo it means – quite unbelievably – that he has to take all his pictures one handed; the lure in the left hand, and the camera in the right.
As difficult a method as this is, it certainly doesn't detract from the resulting images, and Tetsu's is one of the most awe-inspiring collections one can have the pleasure to view. Full of character and personality; full of humour; and full of life; full of everything images of animals should be.
Tetsu today
To date over 100,000 copies of Legacy of the Cat, and over 200,000 prints of Legacy of the Dog have been sold, and Tetsu's work has featured in countless specialist magazines, reference books, newspapers, calendars, posters and greetings cards around the world.
Tetsu lives in Chiba, Japan with his wife Hiroko and their ever-growing family of rescue cats - at one stage they shared their space with no less than 15 cats.
For the record, Hiroko is more of a dog person…